Want to hire a Camper in Chile without breaking the bank, check out all of our latest offers below.
Please email hola@condorcampers.com or contact us via our contact us page to secure one of these amazing deals!
Don't forget, you better be quick, the early bird catches the worm!
7 Day Patagonia special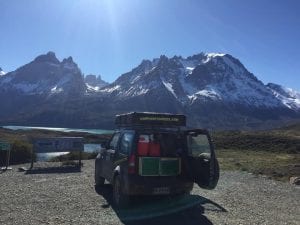 Condor 4×4 Popup – Explore Torres Del Paine & Patagonia in 7 Days
Pick-Up: 26 November
Pick-Up Location: Punta Arenas
Drop-Off: 02 December
Drop-Off Location: Punta Arenas
Offer: Total Price: 400,000 CLP
Reference: GYM01
Free Pickup San Pedro De Atacama
Condor Explorer – Free Pickup San Pedro
Pick-Up: 19 January
Pick-Up Location: San Pedro De Atacama
Drop-Off: On or before 15 February
Drop-Off Location: Punta Arenas
Offer: Free Pickup San Pedro De Atcacama
Reference: FLO01
BEST QUALITY GUARANTEED
HIGH QUALITY CAMPERS AT AFFORDABLE PRICES
Your experience matters to us! We refuse to compromise on quality & only offer 2 camper models capable of dealing with Chile's tough terrain.
We design, build & test every camper for quality, taking pride in our Premium Customer Service, Thorough Vehicle Maintenance & Tough, Quality, Interior Design. Don't take the risk…book today!
Facebook Fashionistas
FREE Condor Campers T-Shirt
Show off to your friends back home with THE coolest T-Shirt out there!
POST 3 super shots of your Condor Camper onto OUR FACEBOOK PAGE and leave us a REVIEW before dropoff.
Tell everyone how GREAT we are! Using @condorcampers